FOR YOUR HOLIDAY MOMENTS
Surprise and delight everyone on your list, including you with extraordinary gifts from our curated edits.
VOLUSPA SCENTS OF THE SEASON
A nostalgic journey through the senses awaits. Makes the perfect hostess gift or treat yourself ...
Always love to shop at Flow whether in person or online. Nicole is very knowledgeable and has a great sense of style. Love the pieces she chooses for her store and she is a real delight to deal with. I highly recommend shopping at Flow by Nicole. A great shopping experience
Unfortunately, I have not been there myself, but I recently ordered a shirt (It was probably the last in the world in my size!) and I received it within no time from Canada to Greece. Actually, there has been confusion with the courier due to the weather conditions, and the boutique contacted me to help with the issue although the item was already paid. Thank you for the excellent service!
Rita
Greece - International
I would highly recommend this lovely boutique in Ancaster. An eclectic mix of clothing and Nicole is always very welcoming, never pushy and happy to help with suggestions. She's honest with her opinion which I appreciate and has a gift for remembering sizing and preferences which makes the experience very easy and personal.
Love having a beautiful boutique like Flow nearby where I know that I will always be able to find an answer to my shopping needs. Whether it be for myself or for a gift, Nicole will always take the time to help me find something suitable. Nicole carries a large variety of brands with clothes that are stylish and timeless. I also love using the Flow by Nicole website and am able to find and purchase items very easily. Whenever I walk into the store, it is always a wonderful experience complete with lots of product selection, amazing customer service and an inviting environment. Definitely one of my faves.
Shopping for my wife is always a challenge but Nicole at Flow has changed this. She knows her style, size and tastes. With one call or email I can have something that my wife absolutely adores and I can have it shipped, wrapped or pick it up. The service and knowledge Nicole brings to this will remarkably change every guys generally challenging clothing and accessory buying experience forever.
Love this boutique! Nicole's professional, positive and courteous demeanour is always a pleasure. Customer service is second to none.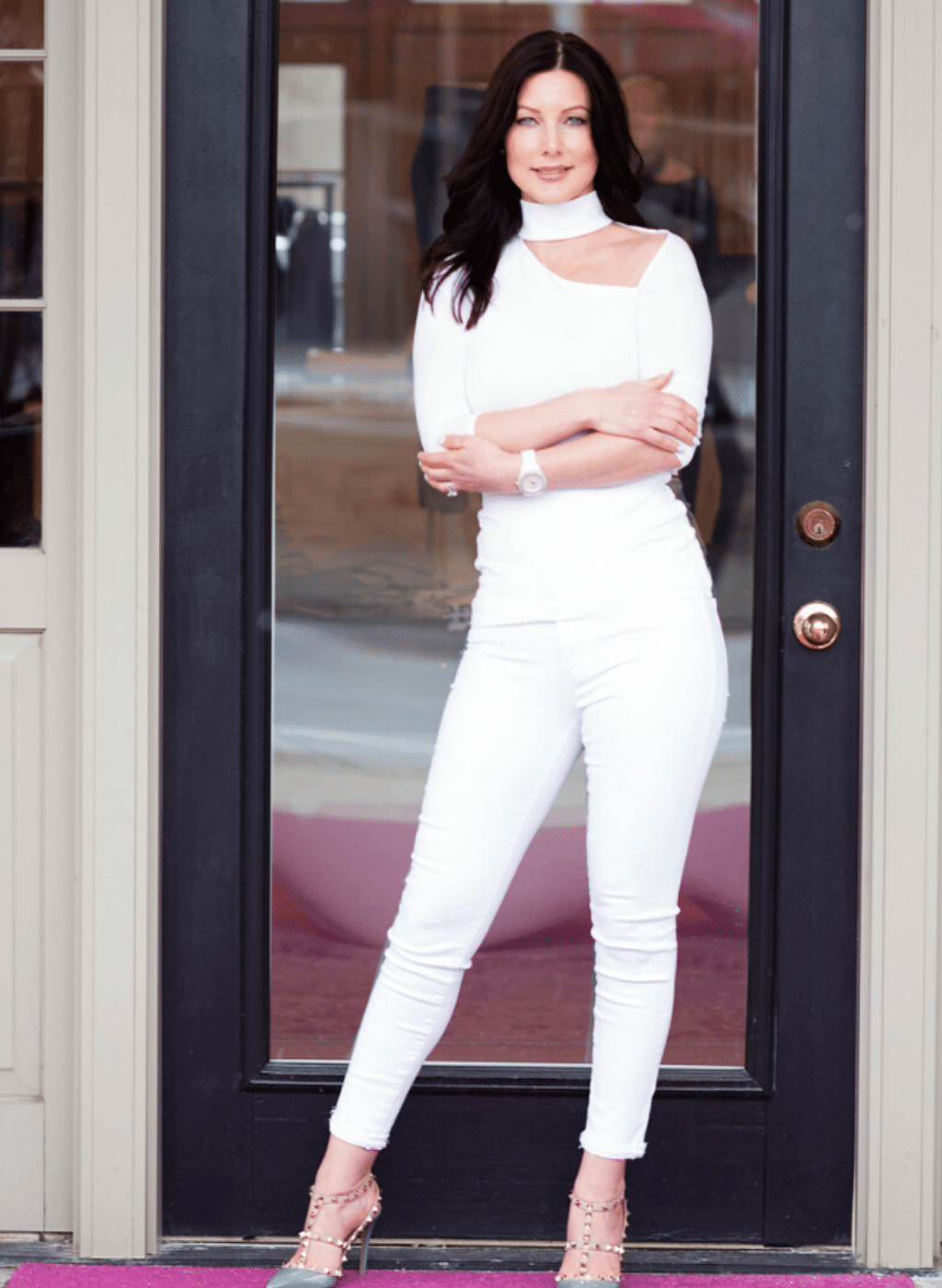 We Welcome You!
Established in 2014 FLOW by Nicole boutique is nestled in the heart of the village of Ancaster, Ontario Canada.
After a 20 year career in marketing, founder and proprietor Nicole Salameh put her love for fashion and community to task. Nicole is committed to offering an unparalleled customer experience including an expertly curated assortment of women's designer contemporary clothing and accessories. All collections are available whether shopping online or in the boutique.
We extend a warm welcome to you while you shop our E-Boutique and look forward to serving you in-store soon.