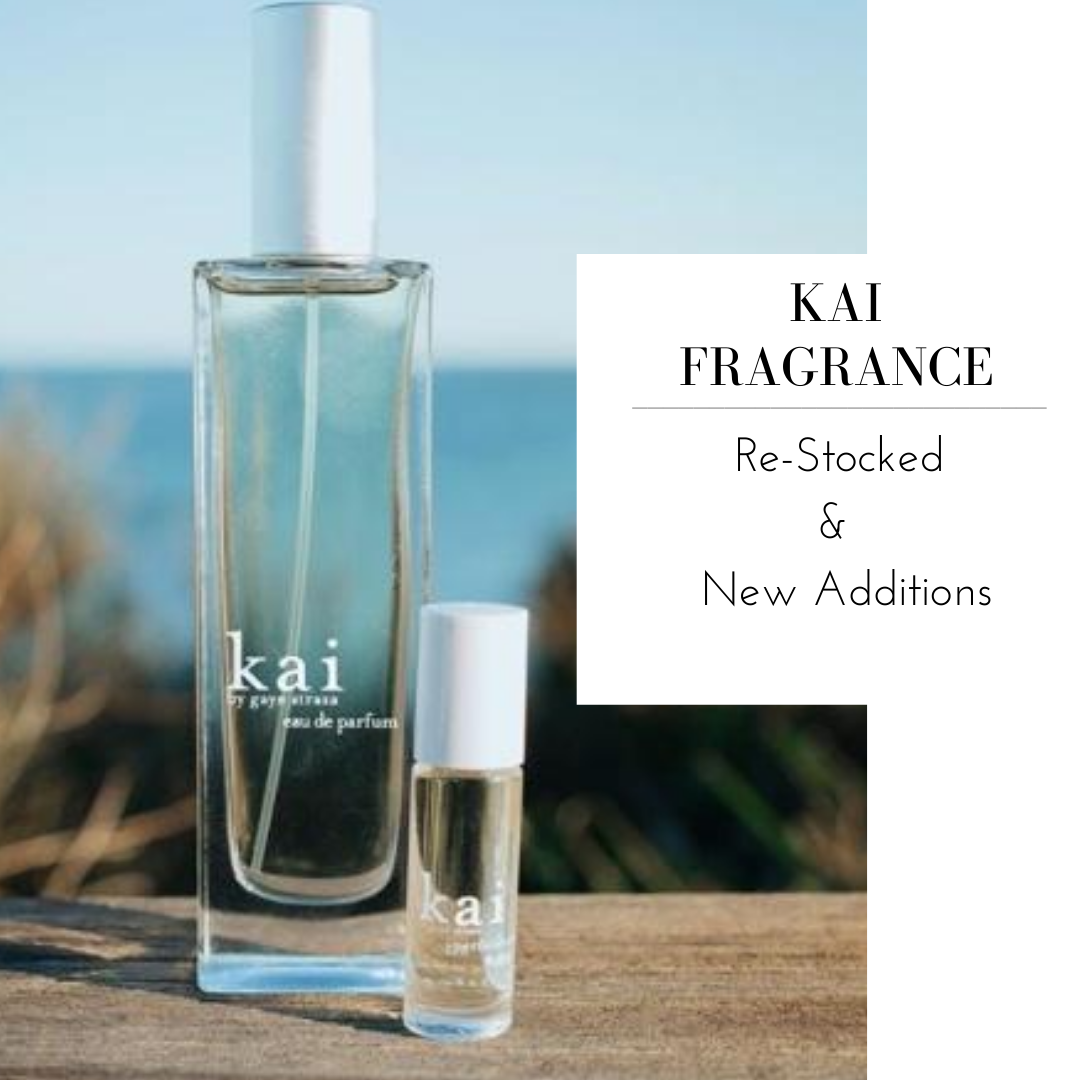 It's time for a little clean beauty pampering ladies.
You deserve it!

We've re-stocked LOTS of items from KAI FRAGRANCE 
& we've added a few NEW  ones too.  
Your favourite clean beauty items re-stocked: 
Body Glow
Body Wash
Body Lotion
Natural Deodorant
Perfume Oil (roll on)
New:
 Eau de Parfum spray 
Shampoo
Conditioner 
Wondering why I decided to bring in the
KAI
Shampoo and Conditioner
?
Yes, of course the scent of KAI in the air and hair is heavenly. What's more, is I learned a tidbit of information this year from a stylist I met on holiday (pre-COVID of course) about a common ingredient that is in most shampoos that can wreak havoc on dry, coloured treated hair. 
That ingredient is sulphates! 
Put simply, sulphates are type of detergent that attracts oil and water and makes shampoo sudsy. The downside is they can strip natural oils from your hair and scalp. They can contribute to hair dryness, and aggravate sensitive scalps.
Here's where it gets interesting, if you have coloured hair,
sulphates can strip and fade the colour from your hair.
I was advised to read the ingredients list of my shampoo (even if it was labeled "safe for colour treated hair") and look for the various sulphate ingredients. So I did, and I was quite surprised. 
I then ditched sulphates,  and my colour fades less and lasts much longer. 
Ditch sulphates and prolong your colour, because all know getting to the salon these days is not so easy.   
Kai Shampoo
This advanced shampoo formula combines moisturizing argan oil with strengthening glycolic acid, leaving hair feeling healthy, soft, shiny & subtly kai-scented. safe for all hair types including chemically or color treated hair. 
10 oz
paraben, sulfate, phthalate, phosphate & gluten free. cruelty free. vegan.
recyclable packaging