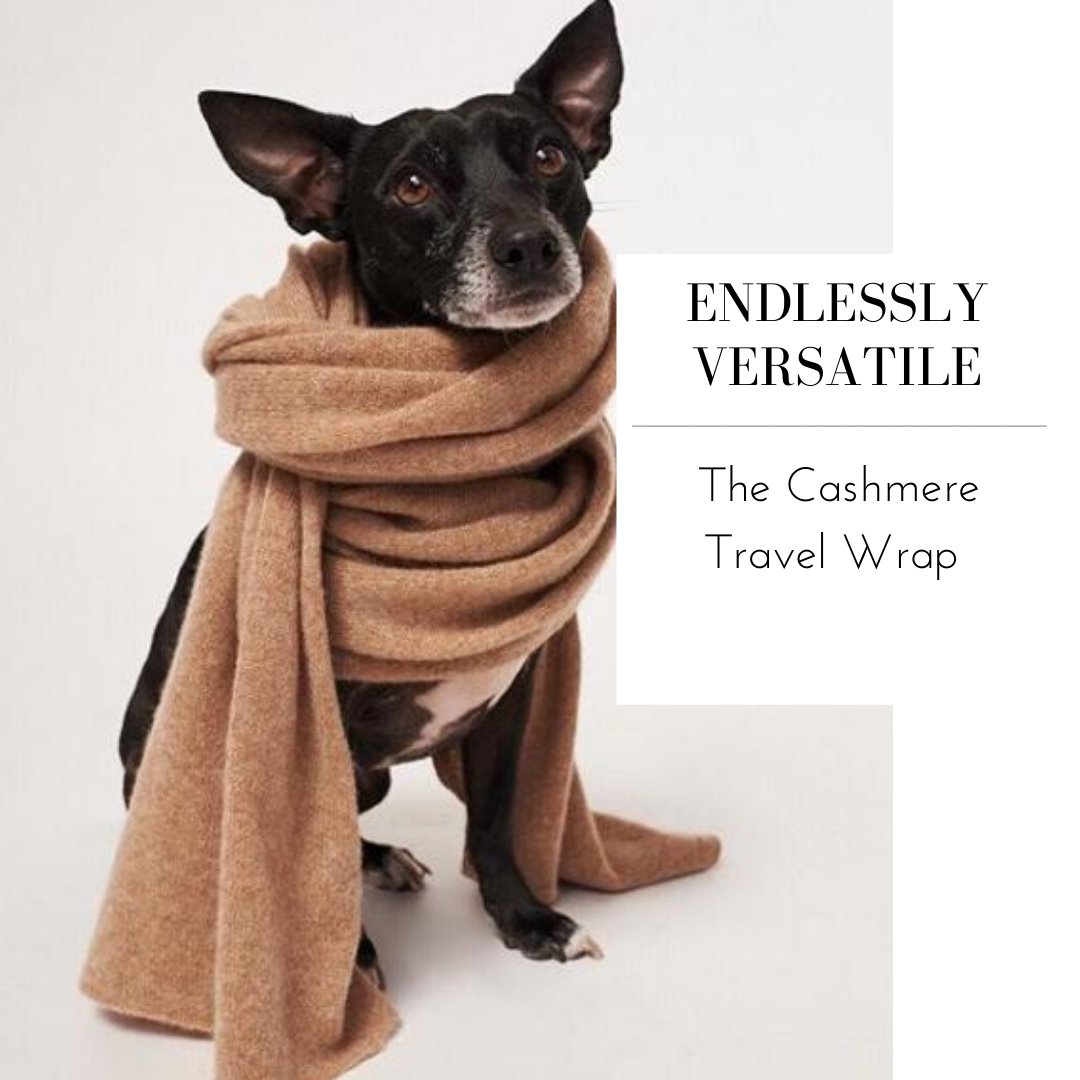 Wrap yourself in luxury with our best-selling accessory, in ultra-soft cashmere. Measuring 81" x 36", this generously sized wrap is perfect for plane rides, breezy days, and evenings out on the town. Don't pack a bag—or leave the house—without one.
As we carefully evaluate closet additions during these challenging times, its important to look for versatility, quality and classical styles that will prove to be a good investment over time. 
Wear it through each season, and in a variety of ways.... and sometimes even our four legged friends need to snuggle up in cozy cashmere just as much as we do! Let's call it a puppy meets cashmere moment ;) 
Scroll through the images below for styling and colour options. Plus I've included a video that shows you 6 ways to style it. 
Lots of colours in stock now.